We Provide Exceptional Service
Joe A. Araiza | President
Joe is the president and principal of Tri Span, Inc. with over 20 years experience in the hazardous materials remediation industry. He founded the company with the hopes of using his expertise to provide superior service to his Southern California community, building a skilled team of professionals along the way. His responsibilities include operating and managing Tri Span's daily operations. Joe works closely with his trusted staff to oversee projects and assure they are progressing on schedule and to the satisfaction of his respected clients.
Paul Araiza | Operations Manager
Paul Araiza has over 25 years' experience in asbestos, lead, mold abatement and demolition.    He has worked on a wide range of projects that include commercial, retail, government, military and utility company work.   Paul manages all day-to-day operations, from scheduling of employees, oversight of project supervisors, equipment utilization and assuring a safe workplace.  One of Paul's keys to success;  meeting with the clients prior to the project start date to understand their individual needs and adapt the project work to meet specific deadlines and assure work is done with minimum impact to the client.
Wes Moss | Safety Manager
Wes has been in the construction field most of his career as a Supervisor and Project Manager.  He is now the Safety Manager for Tri Span In.  Wes has completed numerous OSHA safety courses and has become an asset to Tri Span Inc. Wes is committed to assure that all projects are completed in a safe manner, and in compliance with regulations and policy. Wes also conducts daily random site visits, monitoring for compliance and continuous safety improvement.  In addition to maintaining safety files, and handbook, Wes conducts regular safety meetings with the Supervisors providing training and updates on new equipment and changes to regulations and policy.
Manuel Solano | Estimator/Project Manager
Manuel has over 20 years in the demolition and abatement business.  He started his career in the field, mastering various demolition equipment.  Manuel's knowledge in the field allows him to accurately determine equipment, quantities and scheduling required for estimating projects.  His primary focus has been interior demolition of multi-story buildings including historical buildings which require additional care and attention to detail.
Rosie Moreno | Project Assistant
Rosie has over 10 years working for abatement contractors managing the office, dispatching crews, tracking rental equipment and arranging transport of waste.  Her duties include assisting the estimators and working with AQMD and OSHA in preparing the required notifications for each job. At completion of the projects, she is tasked with compiling close out documents to assure the client is satisfied with the final documentation.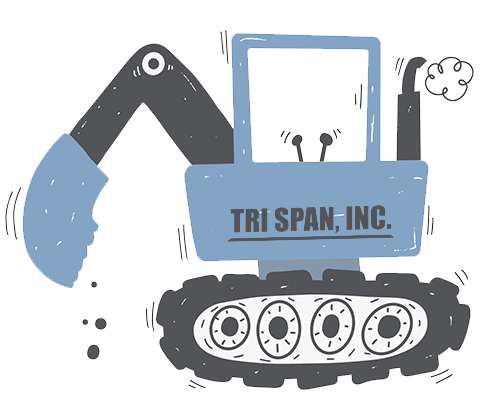 Let's get down to business!
Tri Span, Inc. is Available to Assist You 24 Hours A Day, 7 Days A Week